---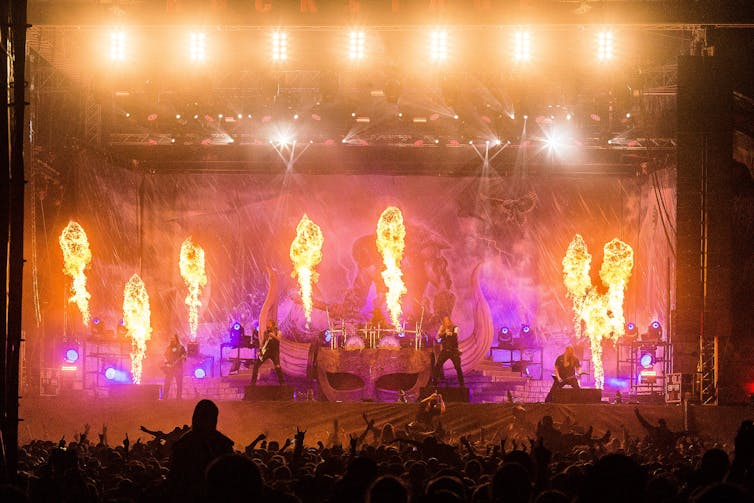 At first glance, heavy metal music and academia seem like odd bedfellows. The former is often looked on with a sense of derision for its assumed lack of refinement; the latter is seen as sophisticated.
Not long after I posted a callout for applications for a PhD scholarship to examine various aspects of social geography – including homelessness, veganism and heavy metal – news about the latter went viral.
Music publication Tone Deaf ran the headline:
You can now get a PhD in heavy metal thanks to an Australian uni
Similar headlines appeared in well-known publications around the world, including SBS, NME, Newsweek and Kerrang.
I never anticipated this level of interest in a simple call for PhD applicants. But in retrospect it is somewhat unsurprising. For most, the idea of academia and heavy metal coming together under a single roof represents a paradox; it's a misplaced assumption built on ingrained ideas about these two particular cultural forms.
Academia is often seen as an expression of high culture. Heavy metal is frequently misunderstood, typically considered lowbrow, even feared.
But for heavy metal fans the idea of a PhD scholarship focusing on their favourite genre of music suddenly made academia more accessible. People often question the relevance of academic inquiry to their own lives, considering it opaque and distant.
This opportunity reveals how scholarly work can be rooted in everyday experience.
It's not rubbish
Many academics, including geographers, study a range of cultural forms, including literature, poetry, film, art and various forms of music. Some contend studying heavy metal is "bullshit," but there isn't much difference to what I have proposed for this scholarship and what many human geographers are interested in.
Human geography is the branch of geography that studies the organisation of human cultures, social practices, economies and political systems across space (hence the geography). This includes the interconnections of human activities with the physical environment.
Some cultural forms that are now revered for their influence and eloquence began their lives under the same shadow of ridicule that heavy metal often receives. Shakespeare wrote for the masses and was considered rubbish in his day.
What is interesting is how so-called low culture can be transformed into high culture over space and time, and, equally so, how that transformation often does not occur.
What initiates or prevents such changes in our aesthetic understanding? These are ideal questions for social scientists to consider.