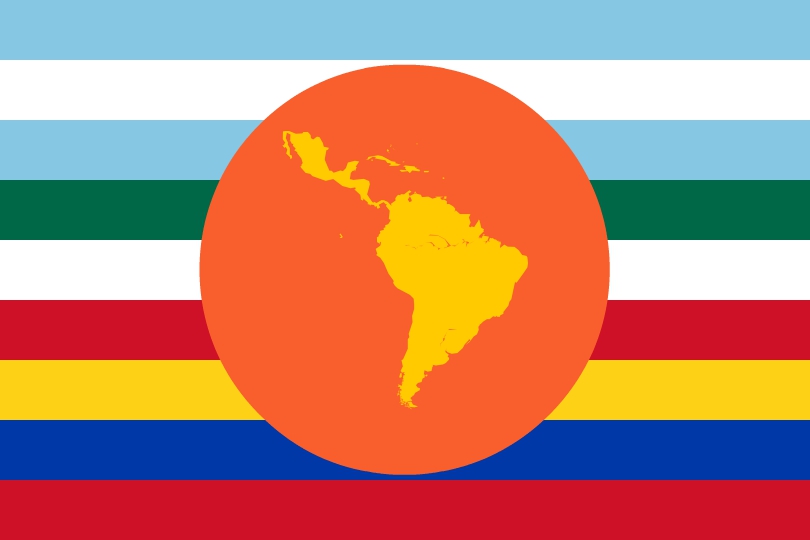 The Academy of Management has about 20,000 members residing in more than 120 countries around the world, but only 396 members (just 2 percent!) live in Latin America. Based on these numbers, one could ask: is management research actually being conducted in this region? Is it worthy for a researcher to consider Latin America as an interesting context to develop and test theories? Isn't conducting research in this part of the world more complicated? Why should I consider this region? And what's in it for me?
Our article published in Journal of Management, titled "Conducting Management Research in Latin America: Why and What's in it for You?", answers these questions and more. In this article, we (five authors from Argentina, Brazil, Chile, Mexico, and the United States) make the case that the conditions and timing are right and, despite some challenges, there are many benefits to conducting management research in Latin America. Some of these conditions include an upward trend in the productivity of Latin American researchers, increased collaboration between them and scholars from other regions, and societal, cultural, and economic characteristics that make Latin America an ideal "natural laboratory" to build and test management theories.
Moreover, we demonstrate that our arguments are not just about potential, but are founded in reality, and we offer a summary of selected recent research conducted in Latin America that has made important contributions to micro and macro management domains and theories. If you have done work or are interested in the following areas, in our Journal of Management article, you will find a summary of recent research that has been done in Latin America: (1) leadership; (2) small and family businesses; (3) entrepreneurship; (4) social inclusiveness, inequity, and vulnerable populations; (5) strategy and competitive dynamics in natural resource industries; (6) strategy in unstable macroeconomic contexts; (7) public (industrial) policies and business development; (8) hybrid public-private collaborations; and (9) social enterprises and blended social and economic value creation. As a region full of paradoxes, you will probably be surprised by the original approaches and unique insights that research conducted in Latin America has provided. Together with a summary of the work done in each topic, we also describe several new ideas and research directions that could addressed in Latin America.
Of course, we are realistic and know that doing research in Latin America involves important challenges. Thus, to avoid unpleasant surprises, we grouped these challenges into four major categories: (1) lack of research-oriented careers and insufficient research resources, (2) limited networking and collaboration opportunities, (3) local regulatory systems and rankings not always based on research quality, and (4) prejudice against data collected in non-U.S. contexts. Based on our experiences and those of our colleagues, we offer practical and actionable advice on how to address each of these challenges, which you are likely to encounter when conducting management research in Latin America. The solutions we offer apply to those residing inside and outside of Latin America and include, among others: (1) identifying universities with a research-oriented career path, (2) participating in international networking and collaboration opportunities, (3) recognizing credible university rankings and their impact, and (4) capitalizing on local contexts to generate high-quality research. We hope our article will serve as a catalyst for future management research in Latin America. The region offers unique opportunities for management researchers to build and test theories with implications for critical societal challenges such as climate change, institutional change, technological change and technology gaps, governance, trade, financial integration, discrimination and inequality, poverty, and income and wealth disparity. Also, because of its unique characteristics, Latin America offers rare opportunities for conducting research that force us to rethink baseline assumptions and theories on individual behavior, firms, organizations, markets, and institutions. Besides, the region offers an attractive context to build a vibrant academic career. We hope you will find our article useful and look forward to receiving any reactions or questions you may have.
Business & Management INK
Ed. Note: The blog Business and Management INK, which for years has presented insights drawn from academic papers appearing in SAGE Publishing's top-flight journals on business and management, is re-locating to Social Science Space. All posts appear
HERE
.