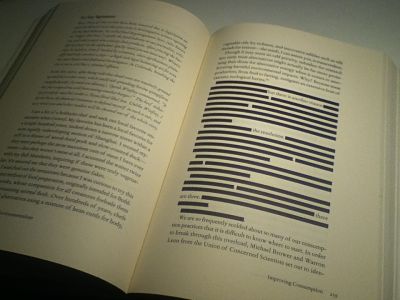 Announcements
As COVID-19 forces the world in into a predominately digital state, censorship and the spread of misinformation have not been far behind. Our experiences dealing with the pandemic have increased—and in many ways complicated—interactions with open data, internet control, e-book access, and more. What have we learned about censorship and censorship in academia as a result?
In this webinar, panelists Shannon M. Oltmann, Qinlan Shen, Molly Roberts and moderator Nabiha Syed addressed these questions and more. They tackled the digital divide, online platforms such as Zoom and Reddit, "fake news" warnings on Twitter, and emerging trends in censorship.  
This webinar was hosted in support of Banned Books Week, an annual event sponsored by the American Library Association that supports the freedom to read and access information. Watch SAGE webinars in support of previous Banned Books Weeks: Three Ways Librarians Can Combat Censorship and Speaking Out: Voicing Movements in the Face of Censorship. 
Panelists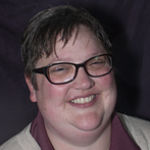 ---
Shannon M. Oltmann
Shannon M. Oltmann is an associate professor in the School of Information Science at the University of Kentucky. She obtained her Ph.D. from Indiana University. Her research interests include information ethics, censorship, intellectual freedom, information policy, public libraries, privacy, and qualitative research methods. Oltmann is the editor of the Journal of Intellectual Freedom and Privacy and on the editorial board for Library Quarterly. She recently published a book, Practicing Intellectual Freedom in Libraries. She has presented her research at academic conferences such as the Information Ethics Roundtable, the Annual Conference of the Association for Information Science & Technology, the iConference, and the International Congress on Qualitative Inquiry. Her work has been published in the Journal of the American Society for Information Science and Technology, Library Quarterly, Public Libraries Quarterly, Collection Management, Libri, and Library and Information Science Research.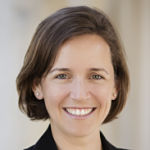 ---
Molly Roberts
Margaret E. "Molly" Roberts is an associate professor at the University of California, San Diego in the Department of Political Science and the Halıcıoğlu Data Science Institute. Her research interests lie in the intersection of political methodology and the politics of information, specifically focused on censorship and propaganda, digital politics, and the use of text analysis in social science. Her work has appeared in venues such as the American Journal of Political Science, American Political Science Review, Political Analysis and Science. Her recent book, Censored: Distraction and Diversion Inside China's Great Firewall, was listed as one of the Foreign Affairs Best Books of 2018, was honored with the Goldsmith Book Award, and has been awarded the Best Book Award in the Human Rights Section and Information Technology and Politics Section of the American Political Science Association.
---
Qinlan Shen
Qinlan Shen received her B.S.E. in computer science from Princeton University, with a minor in linguistics. She is currently a Ph.D. candidate at the Language Technologies Institute at Carnegie Mellon University, advised by Carolyn Rose. Her work focuses on examining the social impact of different strategies for mitigating abusive language in online discussion platforms. She is the recipient of a CMU Presidential Fellowship, a K&L Gates Presidential Fellowship for Ethics and Computational Technologies, and an NSF Graduate Research Fellowship.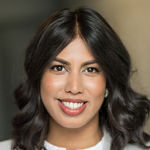 ---
In conversation with Nabiha Syed
Nabiha Syed is the president of The Markup, an investigative journalism startup that explores how powerful actors use technology to reshape society. Previously, she was vice president and associate general counsel at BuzzFeed. As the company's first newsroom lawyer, she oversaw litigation, including the "Steele Dossier" litigation, as well as select intellectual property, security, international, and cross-company strategic initiatives. Forbes magazine described Syed as "one of the best emerging free speech lawyers." Before BuzzFeed, she was an associate at Levine Sullivan Koch & Schulz, a leading media law firm, and the First Amendment Fellow at The New York Times. For her work, Nabiha was named a "40 Under 40 Rising Star" by the New York Law Journal in 2016, a finalist for the Outstanding Young Lawyer of the Year Award from the International Bar Association in 2017, and received an inaugural Reporter's Committee for the Freedom of the Press award in 2018.