Higher education is striving to address problems such as access, inclusion, and elitism, but is a neoliberalist foundation undermining these efforts—or even the system itself? An online forum held on April 21, "Deconstructing Neoliberalism in Higher Education: How can we promote greater equity and re-professionalize the professoriate?" addressed this quandary.
Since the rise of neoliberalism in the 1970s, the divisions in American society have widened. These divisions are reflected on college campuses among students, faculty, and administration. Equality of opportunity to attend and complete college has declined as aid programs have decreased and tuition rates have increased. The divide among faculty is evident in the slow decimation of tenure and an increasing reliance on part-time and contingent educators.
This 115-minute online forum sponsored by Social Science Space brought together four scholars to discuss the costs to individuals and the institution of higher education as the loss of tenure undermines shared governance, academic freedom, and an independent voice in society. Panelists Ana M. Martinez Aleman, Rodney Coates and Christopher Newfield will join moderator Nathan Rousseau in sharing their ideas on promoting greater equity and re-professionalizing the professoriate. (Coates' teaching obligations required him to leave the event early.)
Panelists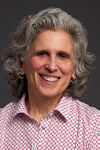 Ana M. Martínez Alemán is professor and associate dean for faculty and academics at Boston College's Lynch School of Education and Human Development. She is the editor of the journal Education Policy and her recent books include Critical approaches to the study of higher education (Johns Hopkins University Press, 2015), and Accountability, Pragmatic Aims, and the American University (Routledge, 2011). She is coauthor of Technology and Engagement: Making Technology Work for First Generation College Students (Rutgers University Press, 2018), and Online Social Networking on Campus: Understanding What Matters in Student Culture (Routledge, 2009).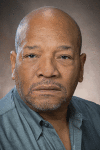 Public sociologist Rodney Coates is a professor of global and intercultural studies and coordinator for Black World Studies at Miami University, Ohio. Coates has developed and taught a wide assortment of courses such as "Introduction to Critical Race and Ethnic Studies," "Introduction to Social Justice," "Critical Race and Post-Colonial Structures," "Civil Rights and Social Movements," and "Human Rights and Social Movements." An essayist, poet and photographer, his academic writing includes being the lead author of the book The Matrix of Race: Social Construction, Intersectionality, and Inequality, published by SAGE (the parent of Social Science Space).
Christopher Newfield is director of research of the London-based Independent Social Research Foundation. He joined the ISRF after 31 years at the University of California, Santa Barbara, most recently as distinguished professor of literature and American studies. His academic work has focused on critical university studies, American literature since 1990, California culture and society, quantification studies, and the status of literary knowledge. Newfield's publications include Ivy and Industry: Business and the Making of the American University, 1880-1980 (Duke University Press, 2003); Unmaking the Public University: The Forty Year Assault on the Middle Class (Harvard University Press, 2008); and The Great Mistake: How We Wrecked Public Universities and How We Can Fix Them (Johns Hopkins University Press, 2016).
Moderator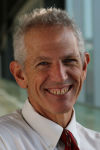 Nathan Rousseau is an associate professor of sociology at Indiana University-Purdue University Columbus, having joined IUPUC in 2017 after 18 years as a professor of sociology at Florida's Jacksonville University. He is the editor of Self, Symbols, and Society: Classic Readings in Social Psychology and the author of Society Explained: An Introduction to Sociology (2014) and the forthcoming Between Past and Future: The Struggle to Transform Race Relations in the United States.