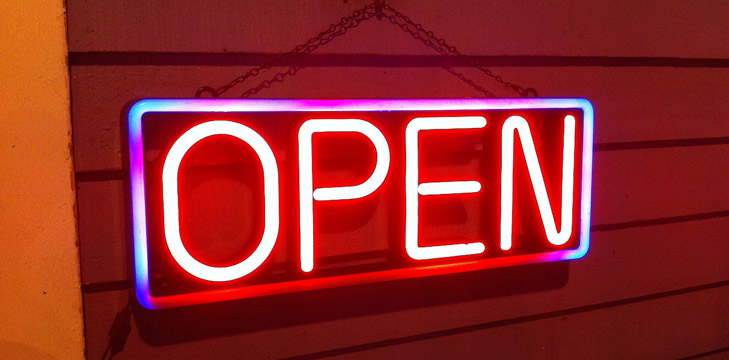 Micah Vandegrift works to grab hold of two of the biggest threads in modern scholarship – openness and impact – and twine them together. This task — "imagin[ing] and creat[ing] new and better ways to connect (not just make accessible) the outcomes of research with our neighbors' lived experiences," as he puts it below — has been a driving goal for the inaugural open knowledge librarian at North Carolina State University Libraries. Now, the Association of Research Libraries (ARL) has named Vandegrift as a visiting program officer in the Scholars & Scholarship program for July 2021–July 2022.

ARL explains that in that role, Vandegrift will design and deliver a pilot program, Accelerating the Social Impact of Research, for nine ARL member libraries already focused on advancing open research practices at their institutions. Coordinating with the initiative are the National Academy of Sciences, Engineering, and Medicine's roundtable on Aligning Incentives for Open Science and the academy's Board on Research Data and Information.
Vandegrift's interests cover a wide swath, but the themes of open scholarship and impact pop up repeatedly. Shortly after coming to North Carolina state in 2018, he was named the lead principal investigator for Immersive Scholar, a three-year digital humanities project grant funded by the Andrew W. Mellon Foundation. He also studied open science policy and infrastructure in The Netherlands and Denmark as a Fulbright-Schuman Research Fellow in 2018-2019, and previously worked as the director of digital scholarship at Florida State University.
Social Science Space caught up with Vandegrift by email a few weeks into his ARL project to find out more about open scholarship, research impact, scholarly communication and the modern librarian.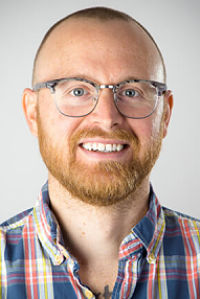 Before we get to the meat, perhaps you could tell me a little about yourself and how you became a librarian.
I am one of those accidental librarians you might have heard about. I was planning to be a cultural historian, and after being turned down for all the PhD programs I applied to, a mentor advised me to apply to library school, saying "we need folks with a critical studies/anthropological background in librarianship." The first course I took was called "Digital Media Concepts and Production" and from then on I couldn't see anything else other than this field. My sweet spot in librarianship is somewhere between strategic innovation, organizational development, and hair-brained big ideas. I've been lucky to have the support of organizations like Florida State and North Carolina State to let me explore this field.
Now let's start at the very beginning: What do you mean when you talk about open research and open scholarship? How does it fit in with some of the other 'opens' circulating, like open science or even just open access? And is it new or is this a new way of talking about something that's been around?
When I use words like open research, open science, and open knowledge, I am usually referring to the ongoing evolution in research processes, products, and principles. Most of my inspiration and the background behind that comes from what I have observed while working on increasing access to scholarly literature from a library perspective, what we've called scholarly communication and digital scholarship.
More recently, after spending time in Europe studying open science policy, I'd describe it all this way:
Open Science is the big umbrella over all the other opens (access/publishing, education, data, software, peer review), and in the United States it would probably make the most sense to call it "Open Research and Scholarship." What seems or feels new is not that how we make and share knowledge is evolving, but that, because of our technological moment and our socio-global moment, we can talk about knowledge making and sharing in new ways, with many new voices, in new modes and molds. Open science is a helpful phrase idea to describe the forces and impacts of digital transformation on academic research, teaching, and learning.
More of what's behind my definition is in this post.
Now let's get a little narrower: And what does it mean to a librarian, and to you as an 'open knowledge librarian'?
In many research libraries, we approach mega ideas like "open science" with our standard set of tools – outreach, training, and consultations. Bring me any topic (e.g. ethical AI, modular research, scholarly annotation) and I can coordinate the hell out of an event, host a workshop or two, and write up an email reply with resources, related ideas, and threads to follow. That's the great strength of libraries. My work in this "open knowledge" space, which I wrote about when I received the title back in May 2018, has been focused at a tangential angle.
Affecting open, in real, meaningful, demonstrable ways, for me, has meant deep work flitting across affinities in other fields (publishing, tech, philanthropy), scratching at the door of advocacy and public policy, and dissecting "the sets of services, protocols, standards and software that the academic ecosystem needs in order to perform its functions throughout the research lifecycle" aka infrastructure. Day to day, that looks really different than outreach, training, and consultations, although I am diligent in those areas as well.
What is the nexus with the idea of impact? And in a broader sense, what is the library role in the quest for impact?
These questions are the exact purpose of the ARL ASIR program, so I'll give you my beta reply as we dig into the work. Most of what I think right now is captured in this post I put up recently, but to summarize: I believe that open (science, knowledge, research) facilitates impact (access to stuff, using the stuff, and benefiting from using the stuff), IF the academy can imagine and create new and better ways to connect (not just make accessible) the outcomes of research with our neighbors' lived experiences. The library's role, then, is to be a space between the public and the academy to co-curate, translate, and amplify the knowledge we can all benefit from. Practically, I think that looks like some of what libraries already do – hosting events on important topics, making multimedia, fighting for open access – but there is still more to be done.
Tell me, please, some about what you've done in open research at the North Carolina State University Libraries already?
One thing I'm proud of in the community-building frame is conceptualizing and launching our OPEN Incubator. OPEN (Open Project Engagement Network) Inc. is a cohort-based research development program that facilitates a researcher or research group identifying 'open interventions' in their work, and getting to a proof of concept for what that might look like in practice. We've run the program three times, two fully-virtual, and are preparing one for this fall on the topic of data equity.
Another example bridging policy and infrastructure was Immersive Scholar, a three-year multi-faceted project to advance and cement good practices in the production, sharing, and validation of large-scale visual scholarly works. The project was funded by a grant from the Andrew W. Mellon Foundation, and concluded in Oct. 2020 with a guidebook, six new creative works, a bunch of technical frameworks/tools, and lots of questions about what "publishing" and "credit" mean in open research for non-science-y academic knowledge. All the things are openly accessible online and we are still conceptualizing creative ways to push those boundaries.
Examples of other open research work I've done are listed on my website under Projects, including OER, public science communication, and monthly Twitch streaming on open science topics.
Let's talk about the program you'll be working with for the Association of Research Libraries. Since your program is presented as a pilot, perhaps we should establish how widespread is the concept among librarians?
As a pilot, some of our hope is that the very existence of the program will increase understanding and knowledge within our field about all things open research and their impacts. The pilot cohort includes nine research libraries from across the US and Canada, with a nice representation from different kinds of universities from different regions. Generally, I would happily and proudly argue that most research libraries are engaging in some way with open; I tend to point to my friends in Dutch libraries as being at the forefront of open science, and I'd love it if after this pilot a few North American research libraries were nipping at the heels of Utrecht, Maastricht, and TU Delft.
Perhaps you could detail what the Accelerating the Social Impact of Research, or ASIR, program is and what you expect to see it accomplish?
ASIR is designed to be a cohort experience where research libraries convene, share, build and advance a model for research libraries who want to increase activity in open research and scholarship. To start, we're looking at what we're already doing, assessing the opportunity landscape in the middle of open research and societal impact, and coordinating with the National Academies Roundtable on Aligning Incentives for Open Science. Some of our big questions are: if open is constricted by the academic reward system, what role can libraries play in campus tenure and promotion policies? If open science is a set of principles employed through practices within the research lifecycle, how can libraries strategically invest our advocacy and programmatic efforts? As research culture and behaviors change simultaneously, where do we apply grease and where do we apply pressure?
Our goals are:
To understand the landscape where open connects with social impact, and the relationship between funders, publishers, societies/associations, and government/policy makers
To examine the opportunities for libraries to move within that landscape
To sketch a map for libraries to activate local action toward open science for social impact
Presumably the member libraries in the pilot are enthusiastic. But beyond those, do you anticipate any resistance to the precepts (or implementation) you advance?
To be honest with you, I never anticipate any resistance to anything because my default mode is blind optimism! I think that the concept we will settle on at the conclusion of the pilot is meant to be generic enough that any library that is excited about advancing openness on their campus will find something valuable there. Like many other higher education initiatives and pockets of society, we are carefully considering how to move the program forward while inviting, including, and valuing a diversity of perspectives. Some of my early work will be spending one on one time with each member library in order to listen to their local needs and concerns, and working diligently to design the cohort experience and any outcomes with that in mind.
In the open research space, I am anxious to see on the near horizon less disagreement about core beliefs (yes, open will continue to be a thing, more and more) and more agreement about tactics and collaborative processes. This is new for me, but I am more curious now than at any previous time in my career about partnering with Big Publishing to find a path forward. It would help my feeling of goodwill a lot if Big Publishers would knock off the shady business practices of yesteryear (requiring author copyright transfer, non-disclosure agreements with libraries, data surveillance of researchers and students, etc.) but that's a conversation for another interview.
It doesn't seem directly related, perhaps, to the ARL program but you've been associated with projects like Fermentology and some visualizations like Tally Tracker and Tess-Celestial. Might you share some details about your involvement. Did this arise from your day job or from you own personal interests?
Actually, in my brain everything I've worked on, from HackLibrarySchool to the Virtual Martin Luther King Jr. Project, is directly related to the heart and soul of the ARL-ASIR program — research libraries are evolving and some responsibility is on us to reshape perceptions of what we do, what we want to do, and what power, leverage, values, and skill sets we bring to every table. My work with Fermentology (Lead Imagineer and Workflow Coordinator), Tally Tracker Explorer (Financier and Provocateur), and Tess-Celestial (Hypeman and Momentum-Keeper) was always about modulating, re-presenting, and then amplifying academic knowledge in non-academic modes (a working definition for "Communicated Scholarship", a term I'm refining). Bottom line, opening the door to what we do in the University, for me, is about building trust in the institution of higher education. I will feel successful if ASIR, Coded Glass, and the Next Generation Library Publishing project all make it more possible for my neighbors to be excited and interested in what the University of tomorrow could be, an Open Knowledge Institution.