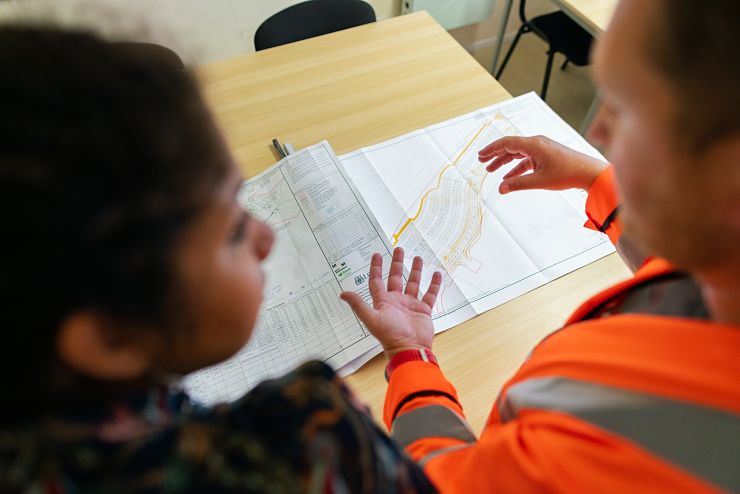 Today we look at how engineering education can guide students to developing an entrepreneurial mindset most effectively, as discussed in "First-Year Engineering Students' Conceptualization of Entrepreneurial Mindset," accepted in Entrepreneurship Education and Pedagogy. Lead author Darby Riley, a graduate student of engineering education at Rowan University, along with Hayley Shuster, an undergraduate electrical and computer engineering student at Rowan University, Courtney LeMasney, an undergraduate chemical engineering student at Rowan University, Carla Silvestri, an associate systems engineer at L3Harris Technologies, and Kaitlin Mallouk, an assistant professor of experiential engineering education at Rowan University, reflect on how typical college experiences can help develop an entrepreneurial mindset in engineering students.
In the digital age, information is published at faster rates, with greater accuracy, and (in many places) free of charge. With references so readily available and easy to navigate, students and professionals alike do not often need to rely upon their memories to understand problems and design solutions. Students especially often wonder about "the point" of attending classes, as they can just as easily find the same information on the internet without leaving their dorms. It may at first seem like a weakness, but this wealth of information at our students' fingertips gives instructors the opportunity to focus on other areas of education, such as skill-building and mindset cultivation. This research focuses on the 'entrepreneurial mindset' (EM) as applied to engineering education, specifically how students conceptualize entrepreneurial skill sets, and what actions by instructors might guide them in developing EM most effectively.
EM describes a set of behaviors used by successful entrepreneurs. Though precise definitions vary, some of the fundamental skills include identifying opportunities for innovation, creative problem-solving, value cultivation and monetization, and strong communication with customers. It is easy to see how these skills might map to those utilized by a professional engineer: identifying problems in the field, thinking "outside the box,", optimization strategies, and working with a potential user base to develop effective solutions are all citical aspects of professional engineering. It is also important to note that these behaviors don't require any specific knowledge base, but are rather developed through practice. As such, finding ways to instill EM in students can be difficult; there is no process of memorization, or any way to write EM into an exam. Without accepted definitions, studying EM is also a significant challenge.
We used students' written responses to reflection questions to explore their conceptualization of EM based upon the Kern Entrepreneurial Engineering Network's (KEEN) 3Cs framing, which distills EM into three core tenets: curiosity (asking questions, looking for opportunities), connections (drawing information from many sources, networking with other professionals), and creating value (optimizing solutions, designing for a user base). First-year engineering students were asked to write about an experience they had had at college, and connect it to one of the 3Cs of EM. They responded to this prompt twice: once at the beginning of their first semester, and once at the end.
From our analysis, it is clear that students understand the worth of EM prior to intervention, and that typical college experiences (i.e. those not necessarily designed to influence EM) have the ability to influence large changes in this mindset over a short period. It would seem that students don't require any convincing to be interested in cultivating these "soft skills", and merely need to be presented with the opportunity to do so. This was something of a pleasant surprise, as student motivation is a major hurdle in education of any kind. We're interested in pursuing this research more deeply, particularly through other EM frameworks, as well as with college seniors who have benefitted from four years of EM-building activities.