---
Congress cleared the final fiscal year 2018 Omnibus Appropriations Act, and the president signed the measure into law, narrowly averting another government shutdown. The House and Senate approved separate several financial services bills related to the Dodd-Frank Act. The House also approved several regulatory relief bills, and the "Right to Try" Act. The Senate also approved and cleared for the president's signature the "Allow States and Victims to Fight Online Sex Trafficking Act."
Six Months into the Fiscal Year, Congress Finally Approves FY18 Budget Bill
On the eve of yet another potential government shutdown, Republican and Democratic leaders in the House and Senate came to an agreement on a final Omnibus Appropriations package for fiscal year 2018. On March 22, the House cleared the final package, and the Senate followed suit in the wee hours of March 23. After toying with the option of vetoing the legislation over lack of border wall funding, the president signed the bill into law on March 23.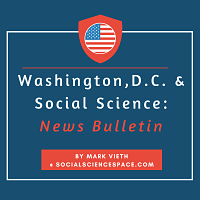 Thanks in large part to a previously approved agreement to lift fiscal year 2018 and FY19 budget caps on discretionary spending, the bill provided much-needed increased investments for science and education budget programs. They include:
National Science Foundation: NSF's overall funding level was increased to $7.767 billion, a $263 million increase above fiscal year 2017 levels. The Research & Related Activities account was funded at $6.334 billion, which is $334 million above the fiscal year 2017 level. Education and Human Resources is increased from $873 million to $902 million. Also, no line-items for individual research directorates were included in the bill, giving NSF the flexibility to fund research across all disciplines of science.
National Institutes of Health: The final bill provided an extraordinary increase of $3 billion to NIH's budget, funding the agency at $37.1 billion. The NIH community had sought another $2 billion increase similar to those provided in the past few years.
Education: The bill provided $70.9 billion in discretionary funding for the U.S. Department of Education, a $3.9 billion increase above the comparable FY2017 level. This amount includes $120 million for the Education Innovation and Research (EIR) program – an increase of $20 million over FY17 levels. The bill also provides level funding at $2.055 billion for Title IIA of the Every Student Succeeds Act (which is used for professional development). Also of note, the bill includes a $5 million a "pilot, competitive grant program to support projects at institutions of higher education that create new open textbooks or expand their use in order to achieve savings for students while maintaining or improving instruction and student learning outcomes."
Census Bureau Receives Essential Increase, But Is It Enough?
The FY18 Omnibus Appropriations package also provides the Census Bureau with a $2.8 billion appropriation for the 2020 Census, $1.3 billion above the FY2017 enacted level. This is in line with the recent independent cost estimate needed for adequate preparation for the decennial census.
In response to the approval of the new budget numbers, the Census Project said, "The dismal trend of many years of underfunding 2020 Census preparations has finally been reversed with bipartisan support in Congress. Our assessment is the Bureau now has the minimum resources needed to prepare for its Constitutional mandate. However, the FY2019 funding level will be critical, and supporters of a full, fair, and accurate count will remain vigilant."
In its fiscal year 2019 budget, the Trump Administration requested $3.801 billion for the Bureau, including $3.015 billion for the 2020 Census. This is still $437 million below the Commerce Department's own revised estimate for the 2020 Census. Advocates believe that Congress should allocate $4.785 billion for the bureau in fiscal year 2019, which is $933.5 million above the president's request, but only $475.5 million above the Commerce Department's own cost estimate for the 2020 Census. This additional money would fund an adequate ramp up for decennial census preparations and early operations, plus provide $21 million to restore vital ongoing economic and demographics surveys to their fiscal year 2017 funding levels.
Ultimately, Congress will determine the Census funding figures for fiscal year 2019, but even with increased spending caps for discretionary spending, it will be a challenge for Congress to find sufficient funding for the "ramp up" without cutting other domestic priorities.
…But New "Citizenship" Question Threatens to Derail 2020 Census
On March 26, the U.S. Department of Commerce announced "that a question on citizenship status will be reinstated to the 2020 decennial census questionnaire to help enforce the Voting Rights Act."
Census advocates expressed concern about the potential impact of this decision on the accuracy of the count and potential cost to implement this decision. According to the Census Project, this decision will have a "chilling effect on responses by immigrants and others, especially in the current political environment, igniting fears of how the government would use the information. In fact, the question could add millions of dollars to the cost of the 2020 census by suppressing initial responses and forcing the bureau to follow up with worried households as best it can."
On March 26, the state of California filed a challenge in federal court to the Commerce Department's citizenship question decision. On April 2, 17 states, six cities and the U.S. Conference of Mayors also filed suit against the decision.
In 2009, all eight former directors of the Census Bureau dating back to 1979 — who served under both Democratic and Republican presidents — affirmed that a citizenship question would depress participation and lead to a significant undercount, undermining the purpose of the census itself.
Social Science Comes Under Attack at House Science Committee Hearing
On March 15, the House Committee on Science, Space and Technology held a hearing to discuss the fiscal year 2019 budget request for the National Science Foundation (NSF). Hearing witnesses included NSF Director France Córdova, and National Science Board Chair Maria Zuber.
In his opening statement, Science Committee Chairman Lamar Smith once again attacked social science and singled out specific grants for scrutiny, stating that he is "concerned that there are still too many projects being funded in the social, behavioral and economic sciences that are not worthy of taxpayers' dollars."
Democratic members of the committee came to the defense of social science research, and encouraged Members of the Committee to investigate beyond the titles and abstracts of the grants in question. Representative Suzanne Bonamici of Oregon also invited Chairman Smith to attend this year's Golden Goose Awards, recognizing science that may have at first been ridiculed but ultimately contributed significantly to science.
Chairman Smith's criticism of social science research may be a harbinger for fights ahead later this year, particularly if the committee again attempts to consider legislation reauthorizing NSF programs.
In the News…
"House Dems demand rationale for adding citizenship question to 2020 census" | The Hill, April 4
"Congress Gives Science a Record Funding Boost" | Jeff Mervis in Science, March 30
"Why Is Your Boss Bad At His Job? It May Be The 'Peter Principle' At Work" | Shankar Vedantam in Hidden Brain, NPR, April 3
"How political tribalism can be explained using social science" | The Guardian, March 27
Upcoming Hearings and Briefings
 FY 2019 Members Day Hearing, House Committee on Appropriations
10:30 a.m. April 17
H-309, The Capitol
Commerce, Justice, Science, and Related Agencies
https://appropriations.house.gov/calendar/eventsingle.aspx?EventID=395189
NSF's Big Ideas: Understanding the Rules of Life and the Quantum Leap (Webinar)
2 p.m. EDT April 12
Hosted by the American Chemical Society
to register, please visit https://www.acs.org/content/acs/en/acs-webinars/popular-chemistry/nsf-big-ideas.html.
Grave Consequences: Why Some Americans Are No Longer Living Longer
Hosted by the Population Association of America
Noon – 1:15 p.m. April 9
2075 Rayburn House Office Building
Lunch will be provided
http://www.populationassociation.org/2018/03/16/paa-to-host-congressional-briefing-on-adult-mortality/
RSVP to Michaela Hollis, mhollis@dc-crd.com  
The BRAIN Fair: Celebrating 5 Years of Mapping the Future of Brain Health
Hosted by the Society for Neuroscience
4:30 – 7:00 p.m. April 12 (Program: 5-5:30; Exhibits: 4:30-5; 5:30-7)
Capitol Visitor's Center Room HVC 201 A&B
RSVP to Haley Thurston at crdfellow3@dc-crd.com
Late Night Quotable
"The 2020 census is asking a new question that many say is invasive and inappropriate. The question is: 'Are you Gryffindor or Hufflepuff?' "
Conan O'Brien, March 27
"A giant snowstorm hit the entire East Coast today. People spent the morning posting pictures of the storm on Facebook, and Facebook spent the afternoon selling them."
Jimmy Fallon, March 21
"There was some exciting science news today, researchers say they discovered a new human organ they are calling the interstitium. It's a layer underneath the skin and they believe it's the largest organ in the human body. Now, is it me, or should this have been discovered earlier? Human bodies have been around for ages.… But the discovery of the interstitium is very exciting. It allows someone like me to say, 'No, I'm not overweight, I'm just big-interstitiumed.' "
James Corden, March 28
"A new poll has found that a majority of Americans believe the government is spying on them. 'No, we're not,' said your microwave."
Seth Meyers, March 19
---