---
Building a career is always difficult. We have all received the same advice, to get out there, market yourself and build your network. Looking for a career in finance, marketing, or legal? Attend social hours or career events with firms looking to hire talented people. Are you not a natural extrovert? No problem, many industries have placement services so you can leverage their network. You can also upload your resume to Monster and Indeed and let the job offers come to you. Looking for a career in STEM? If you don't know someone, prepare to cold-call.
There are numerous opportunities available in STEM – science, technology, engineering and math — for a rewarding career, but many of us struggle to find the right path towards our goal. We don't have the third-party resources designed to connect talent with needs. Compounded by the fact that the industry is extremely segregated and naturally exclusive due to the nature of our work, building a network is a constant struggle. Yet, this network is an essential component to establishing a successful career in science. Like any career, knowledge sharing is imperative and the science community is extremely lacking.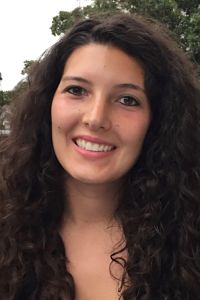 I am currently a postdoctoral fellow at the Whitehead Institute for Biomedical Research in Cambridge, Massachusetts. I love the work that I am doing and I am thrilled to be contributing to the neuroscience field. However, I have to constantly think about my career trajectory and how to make the best of my current position.
At my first conference as a postdoc, I felt immense pressure to meet new scientists, develop a network and set up new collaborations. Attending this meeting outside my neuroscience field, I knew I needed to put myself out there. I went to networking and career development events that marketed valuable advice and beneficial connections. I was given the same advice as all the other events I've attended in the past; find mentors by any means possible. Unsurprisingly, I feel that conferences and other "meet-ups" are not the most advantageous place to connect with others. People tend to stick to their friends and concentrate on their own agenda.
I reflected about how the best advice I've received are from my friends and colleagues. They were able to provide real advice from real experiences and honest feedback. I thought, why can't these people give their advice to others? That's when I reached out to these same friends and colleagues to see if they were interested in being a part of my initiative, The Social Scientist.
We are a non-profit networking and outreach community of STEM professionals. Our volunteers answer questions that will benefit scientists' interests, including a view of their work, environment and what it took for them to get there. We want to provide an accessible and engaging atmosphere to help both scientists and science enthusiasts looking for guidance in an informal setting. From the high school student interested in science but unsure where to start, to the associate editor working towards editor in chief, we want to provide support for all those in the scientific community.
Interested? Visit TheSocialScientist.org
We have a growing community of STEM volunteers in the fields of academia, industry, writing/publishing, US government, and an alternative careers section for those whom have transformed their science background onto a different path. An essential component for our initiative is to enlist the right kind of volunteers. We've found that the best advice comes from someone who has a real passion for their field and work. People in this industry often uproot their lives for their career and having a resource accessible to speak about that is truly invaluable. We all have different backgrounds and experiences that have influenced our career path. Discussing both our struggles and achievements is invaluable when providing guidance for others.
I aim for this initiative to provide what the science community has been lacking. I envision The Social Scientist becoming a STEM-based community that recognizes the problem in our field and wants to fix it. We are constantly expanding our volunteer base to accommodate for any inquirer interested in STEM. Additionally, signing up as a volunteer on The Social Scientist is a minimal time commitment that can fit any schedule. We all have different backgrounds and paths we have traveled to get to where we are today. Reflecting upon our journey can be beneficial for those looking for support in our community. It has been immensely rewarding to speak with the inquirers and hear how helpful their chat was with our volunteers to their own careers. We are actively looking for enthusiastic volunteers with a bachelor's degree and above. Not only will you be giving back by helping both prospective and current science professionals, you can also tell the world this is a problem in our scientific community that you are committed to improve.
---