---

Celia Robbins, a PhD student at the University of Exeter, spent 25 years working in environment and sustainability, practical experience she says "led to a lasting interest in the ways that renewable energy affects rural places and the responses it provokes." In this shortlisted essay from the ESRC Better Lives Writing Competition, in which PhD students who have received money from the ESRC write short essays about how their research leads too better lives, she examines how wind energy has been playing out in Cornwall, and what that means for renewables beyond that bucolic county.
It's a cold, bright November afternoon and the four turbines turn slowly in a light breeze. Poldark's Bodmin Moor rises just to the south, but this is not the Cornwall of Sunday evening TV dramas. I'm at Delabole in the north of the county, a village known for its slate mine and for being home to the UK's first commercial wind farm. As I turn away to start a circuit of the surrounding footpaths the blade tips look stark and white, reaching 100 metres against a clear sky.

Nothing is more urgent for our future quality of life than limiting the impacts of climate change. Switching away from fossil fuels is vital, and this is a social as well as a technical challenge. As society's relationship to energy changes, more of us will produce, store and trade electricity in our homes and communities. One effect of this shift is that renewable energy is becoming more widely distributed throughout the landscape. More people come into daily contact with it, especially in windy, sunny places like Cornwall – and it's a proximity that not everyone finds comfortable.
Wind turbines can become lightning rods for unease about these changes. What do people see when they look at them? Are they beautiful or ugly? Will they destroy our rural heritage or protect our future? They fizz with contradiction, ciphers harbouring a multitude of meanings.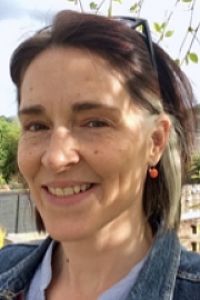 I've come to Delabole because my research explores these tensions and the ways they can cause conflict. Inside my academic bubble people are often surprised that wind energy encounters opposition. But in Cornwall, everyone has an opinion. Wind turbines animate. They provoke. I've been regaled about renewable energy by a nurse while lying in Treliske hospital waiting to have a mole chopped off my toe (it was fine). An eco-minded friend left her book group in exasperation at negative views towards a local wind farm. In my sister's village, someone vandalised the water supply to an old farmer's cows because the land owner wanted to put up a turbine.

Lively anecdotes are easy to find, but my research allows me to get beyond them. My focus is on wind projects put forward by community groups. As well as the environmental benefits, ownership of renewables by a community can bring profit into an area and improve lives by supporting rural services. But there can be objections; mistrust of the scheme's proponents, questions about who benefits or concern about visual impact on the countryside. Before starting my PhD I worked on energy policy for Cornwall Council, and I saw how these divisive conflicts could damage a community's ability to come together to create more sustainable lives in the future.
The urgent need for more renewable energy requires us to understand these conflicts, and in recent years researchers have moved away from dismissing opponents as 'NIMBYs' (not in my back yard). They ask instead whether resistance to change is expressive of peoples' concern to defend what they love about a place. This offers important insights because our sense of self is bound up with place. Emotional ties to place and the way they form part of our identity are increasingly important ideas for environmental social scientists. They apply in parts of the globe where people are displaced by the impacts of climate change as well as in work like mine in the UK.
Previous studies suggest that people who think of the countryside as natural and unchanging react negatively to new energy infrastructure. Those strongly concerned about climate change or economic opportunity might take a different view. Little is known about how these differences play out in the case of community-owned renewable energy. My fieldwork responds to this by 'walking and talking'; perambulatory interviews where people will show me what matters to them and how new forms of energy affect them.
Cornwall is a storied land rich with associations to industry, farming, idyllic holidays and natural beauty. It means different things to different people. As it turns to new chapters in a post-EU and climate-changing world, my work will help to decipher the role and meaning of renewable energy in the Cornish landscape. In doing so it connects to broader questions about what we value in our countryside, who has a voice, who benefits from change and how we can lead better lives in a changing environment. As I complete my circuit around Delabole the sun dips towards the north coast and it's nearly dusk. Starlings whizz past en route to their mass roost on Bodmin Moor. Light strikes the turbines more softly now, and they look less severe against the sky. It's easy to see these machines through the lens of clear-cut oppositions, but in a world that seems ever more polarised, drawing out nuance and complexity feels like important work.
---
Shortlisted and winning essays in the series:
Tilting at windmills in a climate-changed world | Celia Robbins, University of Exeter
**
WINNING ESSAYS
Notes on a G-string | Rosie Cowan, Queen's University Belfast
Better lives with better toilets | Ian Ross, London School of Hygiene and Tropical Medicine