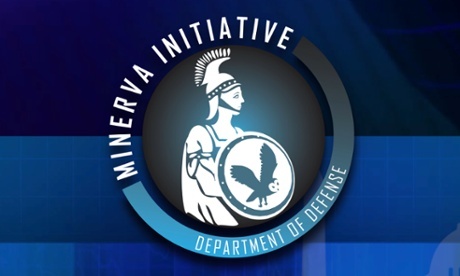 In early February, the proposed U.S. government budget for the 2021 fiscal year featured sizable funding cuts to many federally funded social science research programs. For one example, the proposed budget saw a 9 percent decline in funding for the National Science Foundation's Social, Behavioral & Economic Sciences Directorate.

Among the many research-program-related-casualties, the budget had been slated to eliminate the national security-focused Minerva Initiative, self-described as a program which "supports social science research aimed at improving [the United States'] basic understanding of security, broadly defined."
Although the White House does not have the power to construct the ultimate budget — the Constitution requires that spending bills originate in the House of Representatives — the White House's proposal was seen as an indication of the Trump administration's budgeting priorities and a guiding force for the Congress, who do have the ultimate power to construct and finalize the yearly budget.
Supported primarily under the Department of Defense's (DoD) budget, the goal of the Minerva Initiative is "to improve the DoD's basic understanding of the social, cultural, behavioral, and political forces that shape regions of the world of strategic importance to the U.S."
The initiative received $11.4 million in funding for FY2020. Although small, the number nonetheless represents an embrace of the value of social science for the purposes of national security, international comprehension, and beyond.
Despite the White House's proposed defunding of the Minerva, committees in both the Senate and the House have recently drafted forms of the National Defense Authorization Act (NDAA) for FY2021 that provide more funding — $17 million, or just shy of a 50 percent increase — to the program. The NDAA is a series of annually drafted federal laws that lay out the budget and its respective expenditures for the U.S. Department of Defense, and is considered a "must-pass" bill, according to an analysis from the Consortium of Social Science Associations.
The House's Armed Services Committee passed its version of the bill on July 1, while the Senate's Armed Services Committee heard some testimony on its own version of NDAA before a July 2 recess and will continue hearing testimony later this month. COSSA notes that "both bills would require that DOD report back on how it plans to continue to cultivate the social sciences within the Department." A single bill reconciling both versions will emerge before heading to the president's desk for signature.
To see some of the intellectual fruits that the Minerva Initiative has given society, check out the Minerva Initiative's News Page, where the articles of awardees are displayed. Some recent articles deal with the social science behind the children of ISIS fighters, the ability of machine learning to help with COVID-19 in West Africa, and terror and crime in Russia. The Minerva Initiative also lists what its researchers are doing to help combat and research COVID-19.