The U.S. National Science Foundation last week announced it would create a new directorate focused on Technology, Innovation and Partnerships. The long-discussed TIP directorate was unveiled during NSF Director Sethuraman Panchanathan's session, "Reinvigorating Science and Technology for the Future of U.S. Innovation," at  SXSW 2022.

"NSF's TIP directorate will accelerate discovery and innovation to rapidly bring new technologies to market and address the most pressing societal and economic challenges of our time," Panchanathan said.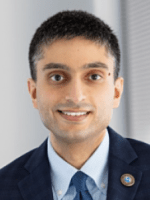 Erwin Gianchandani will be the inaugural director of the new directorate, which will focus on use-inspired and translational research. Gianchandani previously served as the senior advisor for Translation, Innovation and Partnerships at NSF, where he helped develop plans for the new directorate in collaboration with NSF colleagues, other government agencies, industry, and academia.
Earlier discussion of the TIP directorate on Capitol Hill included the idea of renaming NSF the National Science and Technology Foundation, which as an analysis from the Consortium of Social Science Associations noted in 2020, "would mark a major shift in priority for the 70-year-old agency." No such name change accompanies TIP's debut.
NSF is reorganizing much of its existing innovation and translation portfolio into the TIP directorate, including the NSF Lab-to-Market Platform, which includes the  NSF Innovation Corps (I-Corps™), Partnerships for Innovation, America's Seed Fund powered by NSF programs, and the NSF Convergence Accelerator.
Through TIP, NSF will launch a set of initiatives to advance critical and emerging technologies, accelerate the translation of research results beyond the lab, and create new education pathways. TIP will also establish regional "innovation engines" throughout the U.S. The goal of the new directorate is to leverage multidisciplinary partnerships to expand emerging industries and extend educational opportunities for science and technology to every American.
However, the new directorate does not come with new funding.
When President Biden signed the final government spending bill for fiscal year 2022 – halfway into the year – on March 15. NSF received $8.84 billion, a 4 percent increase from fiscal year 2021. While additional funding for the new TIP directorate is not included, there is some flexibility to move funding for it from other programs within NSF's Research and Related Activities account.
The science community is already gearing up for the fiscal year 2023 budget season and waiting with bated breath to see what President Biden's budget request will be for NSF and the National Institutes of Health. Some do not expect to see a final bill until after the November midterm elections, which may impact funding for TIP and other NSF programs if Republicans retake Congress.
Congress' final decision on many competing scientific innovation and manufacturing bills, may also impact the priorities of the new directorate.
The TIP directorate is the first new directorate in over 30 years. It joins six other directorates at NSF: Biological Sciences, Computer and Information Science and Engineering; Engineering; Geosciences; Mathematical and Physical Sciences; Social, Behavioral and Economic Sciences; and Education and Human Resources.