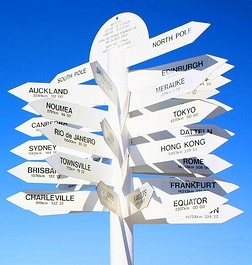 Successful leadership is closely tied to successful decision making. But leaders are not infallible; they are only human, and when it comes to making decisions, rationality has its limits.
A new essay by Ramon J. Aldag, the Glen A. Skillrud Family Chair in Business at the University of Wisconsin-Madison, looks at how human beings make real-world decisions, examines our limitations, and offers practical solutions for leaders and strategists. The essay, "Behavioral Decision Making: Implications for Leadership and Organizations," kicks off the May 2012 issue of the Journal of Leadership & Organizational Studies. To view the Table of Contents, please click here.
Professor Aldag explains in the abstract:
The past few decades have witnessed greatly enhanced interest in behavioral decision theory. Unlike traditional decision theory, which is normative or prescriptive and seeks an optimal solution, behavioral decision theory (although it yields important practical implications) is inherently descriptive, seeking to understand how people actually make decisions. This article discusses rationality and its limits, approaches to examination of decision processes, and consequences of limits on rationality. Issues relating to the clinical-actuarial controversy and automatic decision making are then addressed. Two approaches to improving decision making–by use of statistical groups and prediction markets as well as by implementation of forms of paternalistic intervention–are examined. Implications for leadership and organizations are then offered.
To learn more about the Journal of Leadership & Organizational Studies, please follow this link.
Are you interested in receiving email alerts whenever a new article or issue becomes available? Then click here!