---
In honor of International Woman's Day, Social Science Space highlights some past posts from innovative leaders in social science, academics whose work continues to lead social science and academia into the future.

---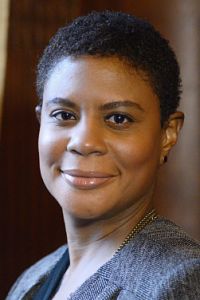 Alondra Nelson, president of the Social Science Research Council, has published award-winning and widely acclaimed books and articles exploring the junction of science, medicine, and social inequality. She is author most recently of The Social Life of DNA: Race, Reparations, and Reconciliation after the Genome. Last October she wrote an inspiring piece on the importance of social science that highlights some of the opposition these disciplines have met in the past decade. Hailing from Southern California, she is professor of sociology at Columbia University and served as inaugural dean of social science there before taking the reins at SSRC in 2017.
SAGE's Olivia Butze recently interviewed JeffriAnne Wilder, a sociologist and independent scholar who specializes in diversity, race relations and women's empowerment. Discussing her almost two decades of experience in higher education, she goes into depth about in the interview, explaining how her love for academia was not always reciprocated due to color and gender bias and led her to leave a tenured professorship. She also talks about who fostered her passion for her field and she got to be where she is today.
Cheryl Poth is a globally recognized authority on qualitative and mixed methodology, and co-author of book Qualitative Inquiry and Research Design: Choosing Among Five Approaches. Social Science Space interviewed her last year — after the volume received an award from the Textbook and Academic Authors Association (TAA) — and where she discussed the book, and the obstacles she met and overcame, to be in the position that she is in now. In 2013, she was recognized with the University of Alberta's Provost's Award for Early Achievement of Excellence in teaching. Poth's career as an educator and evaluator spans two decades working with partner communities across diverse contexts both internationally and across Canada.

In another interview based on a TAA award, we interviewed Patricia Goodson, professor of health education at Texas A&M University, about her book Becoming an Academic Writer: 50 Exercises for Paced, Productive, and Powerful Writing, and about the POWER writing system — POWER being an acronym for "Promoting Outstanding Writing for Excellence in Research" — that informs the volume. Goodson has published extensively in high-impact journals, has reviewed for several prestigious publications, and has served as book review editor for The Journal of Sex Research.

---
Every month our Social Science Bites podcast talk to global leaders in social science to hear their research and perspectives on how our social world is created, and how social science can help us understand people and how they behave.
Gina Neff doesn't approach smart devices as a Luddite or even that much of an alarmist; she bought first-generation Fitbit when they were brand new and virtually unknown (all of five years ago!). She approaches them as a sociologist, "looking at the practices of people who use digital devices to monitor, map and measure different aspects of their life."


Alison Liebling on Successful Prisons
Director of the Institute of Criminology's Prisons Research Centre, Alison Liebling believes what makes a prison good is first and foremost the existence and the practice of trust. In this social science bite she shares how her research has helped determine what makes for a successful prison. "A good prison is one where prisoners feel safe and the environment is not threatening – and therefore they can concentrate on their own personal development."

Mary Bosworth on Border Criminology
These detention centers are "very painful places for all the people concerned" – whether detainees and the officers. The officers themselves often "don't fully understand what they're doing" and "don't have a clear narrative" of the population they are detaining, which runs from criminals to visa over-stayers to people who just don't have any papers.

Mahzarin Banaji on Implicit Bias
Mahzarin Banaji, Richard Clarke Cabot professor of social ethics at Harvard University explains her work on implicit bias and the efforts she and her colleagues made in creating the widely recognized implicit association test, or IAT, which helps ferret out this thumbprint of the culture on our brain. "Even though you might reject an explicit bias, you actually have the implicit version of it."
---
Two must reads from SAGE employees
Daniela Duca, is a product manager with SAGE Ocean who women in academia as well as shares her insight from her field and realm, including "
–50+ women to follow in computational social science."

Lina Ashour, a senior marketing communications executive, during last years Academic Book Week posted a listing of 10 recommended resources for women in academia.

---