Last year Social Science Space presented more than 200 articles on the impact, infrastructure and industry surrounding social and behavioral science and research. Looking back over those articles, we've chosen a few of special merit. 
The Educational Experience

In a repost from our sister MethodSpace website, methods guru Janet Salmons' "Research > Publication > Impact (You Might Need a Strategy for That)" starts off with tips on how to create an efficient publication strategy, including how to carefully define goals, a purposeful timeline, and steps for proposing pieces that allow others to access what you've learned. Salmons outlines tips to address issues that problem students and even renowned writers go through all the time. And to see the rest of Salmons' oeurve on qualitative methods, academic writing and the study of case studies, click here.
In celebration of our celebrated Social Science Bites podcast series reaching its 50th monthly podcast, interviewer Dave Edmonds went back to the archives and presented an unheard answer to a question every guest has been asked: what person or piece of work that inspired and influenced them and their research. Names mentioned from the video include John Maynard Keynes, Hannah Arendt, Robert Putnam, Richard Thaler and Cass Sunstein.
Current events
Like social science itself, Social Science Space was there to examine the issues affected the planet, from natural disasters to sex, race and fake news.
Especially in the United Sates, the conversation on race remain front and center in 2017. To provide both context and scholarship on this issue, we posted a series of link to research about the ongoing divides.
Race was also the focus of a speech that scholar William Julius Wilson gave after receiving 2017 SAGE-CASBS Award. The post included the full video of the speech in which Wilson speaks on, "a very frustrating period in our history."
"Borders have become key issues," states Mary Bosworth, professor at Oxford University in our Social Science Bite podcast. Especially with the change of presidents in the U.S. and the refugee flood into Europe, this has never been truer.  The same can be said about poverty and the inadequate models that Director of Oxford Poverty and Human Development Sabina Alkire explains don't take into account depth of what poverty stands for. In these two Social Science Bites both social scientist talk about their respective research and call for changes that both systems, borders and poverty, desperately need.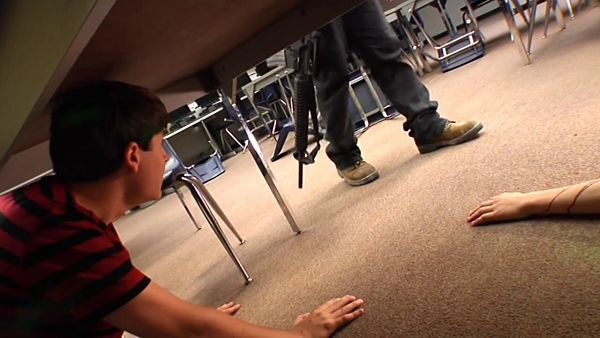 "When Is It Appropriate to Call a Crime 'Terrorist'?" asks world-leading applied psychologist David Canter, who analyzes the horrific shooting in Las Vegas as well as inspects the increased use of the word terrorism. He examines the increased use of the word" terrorism" to highlight its uses and misuses in today's society. He suggests that the word terrorism should not be used so quickly to describe a horrible event or not one that refers to a religious affiliation and instead used only after finding cause of a systematic approach to an event.
Fake News
The new administration in the U.S. has brought the now infamous term "fake news" to the forefront of public conversation. In an interview, assistant professor of advertising at University of Colorado Boulder, Mike Vargo, uncovers how fake news has come to blanket the mainstream media. Vargo finds fake news does tend to be right-leaning but highlights differences between fake news and partisan news and explains why it's important to differentiating the two. Check out the SAGE/CQ Researcher checklist on spotting fake news below.
Brexit:
The start of Britain's exit from the European Union is on its way and its benefits and consequences where on full display in 2017. However when it comes to academe there is a particular lack of information about how Brexit will be affecting the policy-making and future of British research. Author and consulting sociologist Robert Dingwall calls for an addressing of this sanguine approach to the British science policy and points to key issue that can result from not approaching policy-making with more force, including the compromising of funding and the loss of participation in new research. Academe may also be seeing another problem due to Brexit says SAGE author Daniel Nehring. He explains how the vote to "leave" the EU has resulted in a form of xenophobia that may exclude outside research from entering Britain. Nehring points to academe to help remedy this problem but fears that academia's arguments for an open society are "weak."
As 2017 concludes Social Science Space will continue to provide the latest that the new year has to offer. Stay up to date with us to see what is in store.