Institutions & Structural Racism
How have the building blocks of society – family, school, government and industry — created or co-opted discriminatory ideals and woven them into everyday life? 
These articles look at how social and behavioral research has identified the underlying issues and suggested ways forward for systems, governments, and policing.
Jump to articles on Policing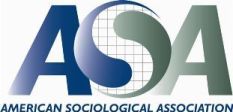 The American Sociological Association recently released a statement "urg[ing] public officials, educators, and lawmakers to avoid suppressing knowledge, violating academic and free speech, and prohibiting scholars and teachers from discussing and teaching about the roles of race and racism in society.
0 comments
Rashawn Ray's research suggests that political stalemates over law enforcement accountability could be resolved by shifting civilian payouts for police misconduct away from taxpayer money to police department liability insurance policies.
0 comments